June 4 (NBD) – Stock of Chinese automaker Wuling Motors Holdings Limited ("Wuling Motors", 00305.HK) rocketed up as much as 120 percent at peak on Wednesday, eventually closing at 0.3 Hong Kong dollar per share, up 53 percent from the previous day.
The listed company extended gains on Thursday, with shares soaring by additional 63.93 percent to close at 0.5 Hong Kong dollar per share.
The share price hike was fueled by SAIC-GM-Wuling Automobile's launch of a new model of cargo van on Tuesday that can be converted into a mobile business stall using falcon-wing doors amid the craze for "street vending economy" in China. SAIC-GM-Wuling Automobile is a joint venture of SAIC Motor, General Motors and Liuzhou Wuling Motors Co Ltd.
Street vending has become a trend in China since the country is encouraging small business owners to set up street vending stalls to revive economy in the wake of Covid-19.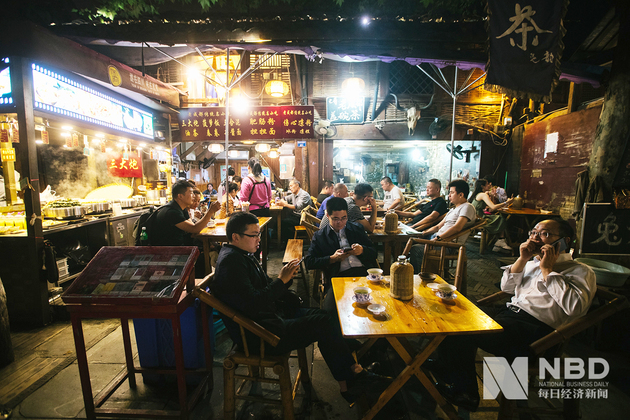 File photo/Zhang Jian (NBD)
Stock of automakers soar amid push for street vending
On late Wednesday, Wuling Motors announced that it was unaware of any reasons for the whopping increase in its stock price and trading volume of the shares.
National Business Daily (NBD) noticed that Wuling Motors is controlled by Liuzhou Wuling Motors and provides engines and auto components for SAIC-GM-Wuling Automobile.
The person-in-charge of the securities division of Wuling Motors confirmed in a media interview that Liuzhou Wuling Motors will be responsible for the design, sales and marketing, etc. of the cargo van, and thus the model could be seen as one of Wuling Motors' products.
"Our sales company was bombarded by so many phone calls and today's number of orders surpassed the sales volume of May which only reached over 300," said the person-in-charge on Wednesday.
Anhui Jianghuai Automobile Group Corp Ltd (600418.SH) is another auto maker that settles on the trend of street vending.
A light truck brand of Jianghuai Automobile on Tuesday began promoting its cargo van as "wealth creator in the stall economy". "The rejuvenation of street vending will pose an opportunity for our business," a person-in-charge of the subsidiary told NBD. "The sales volume of the cargo van is expected to reach no less than 5,000 units this year."
Stock of Jianghuai Automobile climbed over 3.6 percent respectively on Wednesday and Thursday.
Apart from Wuling Motors and Jianghuai Automobile, shares of stall economy-related auto manufacturers including Chongqing Sokon Industry Group (601127.SH), BAIC Foton Motor (600166.SH) and Dima Holdings (600565.SH) also soared on Wednesday and Thursday.
Industry insiders warn about market hype
Aside from auto stocks, other A-shares ranging from department stores to catering were also pushed up by the reviving of street vending.
Northeast Securities pointed out in a research report that encouraging the return of the street vendors could be conducive to driving the increase in employment and stimulating consumption, especially in the food and beverage industry, according to the experience in 2007 and 2017 when stimulus policy were formulated for street vending.
NBD observed that a number of listed companies tried to link their business with stall economy when communicating with investors while some issued announcements regarding unusual price and trading volume movements to distance themselves from the stall economy concept.
In other developments, some warned there could be risks in the purchasing of such shares as well.
Ding Yun, director at the retail business unit of consulting company Hejun, noted in an interview with NBD that the stall economy is more important for urban management reform and employment than the economic development, and the stock price hike is mostly due to commercial exploitation.
Industry insider said that investors should be cautious when investing in the so-called stall economy concept stocks.
Email: lansuying@nbd.com.cn
Editor: Lan Suying