June 3 (NBD)-- According to media reports on June 1, Xpeng Motors, one of Tesla's Chinese challengers, is set to secretly submit IPO documents to the U.S. Securities and Exchange Commission, seeking to raise at least 500 million U.S. dollars in the public offering.
Additionally, reports claim that Xpeng Motors has tapped JPMorgan and Goldman Sachs to lead its IPO which is expected to take place between July and September this year.
"We don't comment on market rumors," said Xpeng Motors spokesperson to National Business Daily (NBD)'s request regarding this matter. "We will pay close attention to the movements in the capital market, in order to seize fundraising opportunities conducive to our development."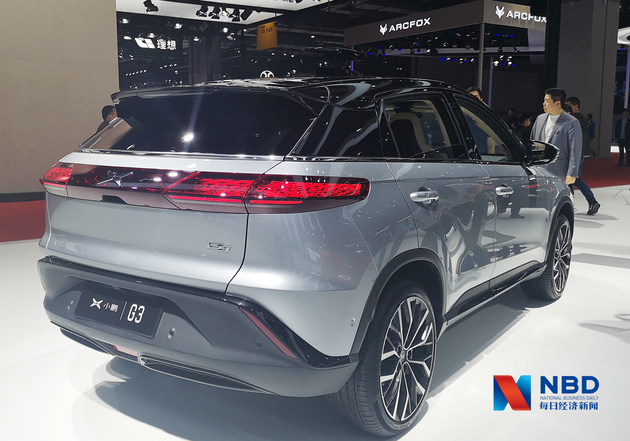 Photo/Zhang Xiaoqing (NBD)
Xpeng's operator sees exit of 27 shareholders, suggesting preperation for IPO
It appears to be challenging for Xpeng Motors to file for an IPO at this moment as Nasdaq is to tighten listing rules. "There is a move to require abiding by full U.S. accounting oversight. This may result in a significant impact on Chinese companies raising capital in the U.S.," Kathleen Smith, Principal of Renaissance Capital, commented when reached by NBD.
In addition, the Chinese EV startup has been bogged down by the intellectual property lawsuits with its U.S. rival Tesla for over one year, which may impose an adverse effect on its listing.
However, National Business Daily noticed that 27 shareholders including Hangzhou Ali Venture Capital Co., Ltd, Xia Heng (co-founder and president of Xpeng Motors) and He Xiaopeng (chairman and CEO of Xpeng Motors) exited from Xpeng Motors' operating entity, according to information shown on National Enterprise Credit Information Publicity System on May 18.
The EV manufacturer claimed the move is part of the company's overseas restructuring. Many believed this marks a step closer to the completion of Xpeng Motors' VIE structure, which will enable the Guangzhou-based EV startup to go public on foreign markets.
Last November, Xpeng Motors raised 400 million U.S. dollars from its latest Series C round, attracting new strategic investors such as smartphone maker Xiaomi Corporation. The post-money valuation reached 4 billion U.S. dollars.
Production license granted to Xpeng's self-built factory
EV manufacturing is a cash-burning business, which makes IPO and mass production extremely essential for continuing operation of automotive startups.
Xpeng Motors announced on May 19 that it has received the official production license from China's Ministry of Industry and Information Technology for its new self-built, wholly-owned factory, the Zhaoqing Xpeng Motors Intelligent Industrial Park in Guangdong Province.
The approval will accelerate the production of the super-long range sports sedan Xpeng P7, the company's second production model. The sedan was rolled out in China on April 27 and is slated to be delivered in the second quarter of 2020. Data shows deliveries of the first production model, the G3, reached 16,608 units in 2019.
In 2017, the EV startup signed an agreement with the Zhaoqing municipal government to establish a car plant by investing a total of 10 billion yuan. The Zhaoqing plant has a planned total area of 2 million square meters and contains five workshops to cover the essential smart manufacturing functions, including stamping, welding, painting, assembly and battery pack production, as well as one battery assembly line, with the production capacity projected to be 100,000 units annually.
In fact, in order to improve manufacturing capabilities, Xpeng Motors fully acquired Foshan-based Guangdong Foday Auto Company for 16 million yuan (2.25 million U.S. dollars) in March this year, obtaining the qualification to independently manufacture vehicles. Xpeng Motors' President Xia Heng and Vice President He Tao are now taking the helm of Foday.
Email: lansuying@nbd.com.cn
Editor: Lan Suying