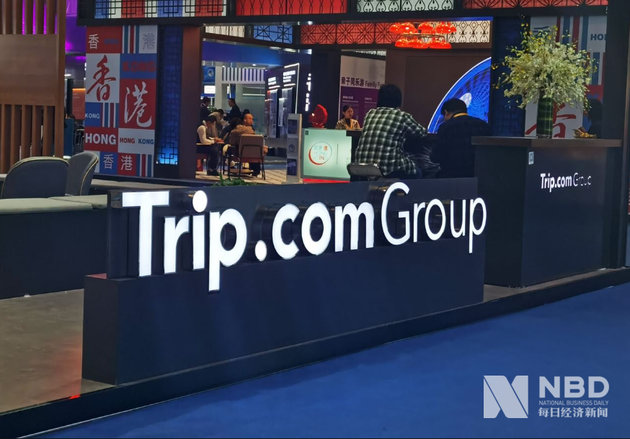 File photo/Zhang Xiaoqing (NBD)
May 29 (NBD) -- As COVID-19 sweeps across the globe, the tourist industry worldwide takes a hit. Recent statistics from the World Tourism Organization shows the COVID-19 pandemic has caused a 22 percent fall in international tourist arrivals during the first three months of 2020.
Against such background, Trip.com Group Limited (NASDAQ:TCOM) and Tuniu Corporation (NASDAQ:TOUR), two of China's major online travel services providers, have either reported or forecast revenue decline for Q1 2020. The latter even faces Nasdaq delisting due to sagging stock.
Trip.com posts 42 pct revenue drop
Trip.com announced its financial results for the first quarter ended March 31, 2020 on Thursday, posting net revenue of 4.7 billion yuan with a 42 percent decrease from the same period of the previous year. The company's loss from operations reached 1.5 billion yuan, 1.2 billion yuan of which are from bad debt provisions for the increased receivables mainly due to the refunds for reservation cancellations as a result of the COVID-19 pandemic.
Accommodation reservation business, one of Trip.com's major growth engines, posted the most dramatic decline during the January-March period. The revenue generated by the segment fell by 62 percent year over year to 1.2 billion yuan.
In response to the pandemic, the company adopted cost control measures, and the total cost and expenses was cut by 14 percent compared to the first quarter in 2019.
National Business Daily (NBD) noticed that to boost sales, Trip.com also launched a new model of "livestreaming + hotel pre-sale". In the past two months, James Liang, executive chairman of the company, has traveled to 31 cities in China and 11 live broadcasts he made brought sales volume of nearly 400 million yuan.
Liang mentioned in Trip.com's financial report that in China, travel activities hit bottom in February, and have since been consistently on a recovery track.
However, insiders held this year the travel market will be severely influenced by the COVID-19 pandemic. According to the United Nations specialized agency, the crisis could lead to an annual decline of 60-80 percent worldwide when compared with 2019 figures.
Trip.com projected it will continue to report year-on-year decline of 67-77 percent in net revenue in the second quarter of 2020.
Tuniu faces possible delisting
Another OTA giant in China Tuniu is at risk of being delisted form Nasdaq as the COVID-19 outbreak exacerbates the situation it faces.
The company has been notified that it could be delisted from the Nasdaq after its stock price fell below the $1 level for consecutive 30 trading days.
Its stock closed below the $1 threshold on April 6, but on Thursday traded at 1.1 U.S. dollars, buoyed by the news that Caissa Group, controlling shareholder of the controlling shareholder of Shenzhen-listed Caissa Tosun Development Co Ltd. (000796.SZ) intends to buy a 21.1 percent stake in Tuniu from e-commerce retailing giant JD.com (NASDAQ:JD). But no agreement has been finalized and signed yet.
The new move will help Tuniu and Caissa Group leverage online and offline resources and enhance the competitiveness of both sides, Wu Liyun, associate professor at Beijing International Studies University told NBD.
Tuniu has been hit by a massive travel slowdown during the COVID-19 pandemic, though it has yet to report its first-quarter results. Last month, Tuniu said it forecasted net income of 114-160 million yuan for Q1 2020 with a 65-75 percent drop year over year.
Founded in 2006 and debuting on Nasdaq in 2014, Tuniu provides one-stop leisure travel solutions through online platform and offline service network, including over 3,000 professional customer service representatives, 24/7 call centers, approximately 500 offline retail stores and 34 self-operated local tour operators.
However, the company has been reporting weak financial results for consecutive 6 years. It is noteworthy that Tuniu posted total loss of around 6 billion yuan from 2014 to 2019. As a result, the company saw its share price plummet about 95 percent compared to the peak price of 24.99 U.S. dollars.
Email: gaohan@nbd.com.cn
Editor: Gao Han